A Message From Our Founder
We are making an IMPACT in our communities and in our world and looking to help others unlock their possibilities and we make rock stars out of raw talent. If you have a natural talent for sales and you love people, we can help mold and shape that into a thriving and successful full-time real estate career.
We've helped brand-new agents become mega-producers in just a few short years and you could be next!
Does that sound like something you want to achieve?
We hire, equip, train, and challenge top producing real estate agents. Your road to success starts here.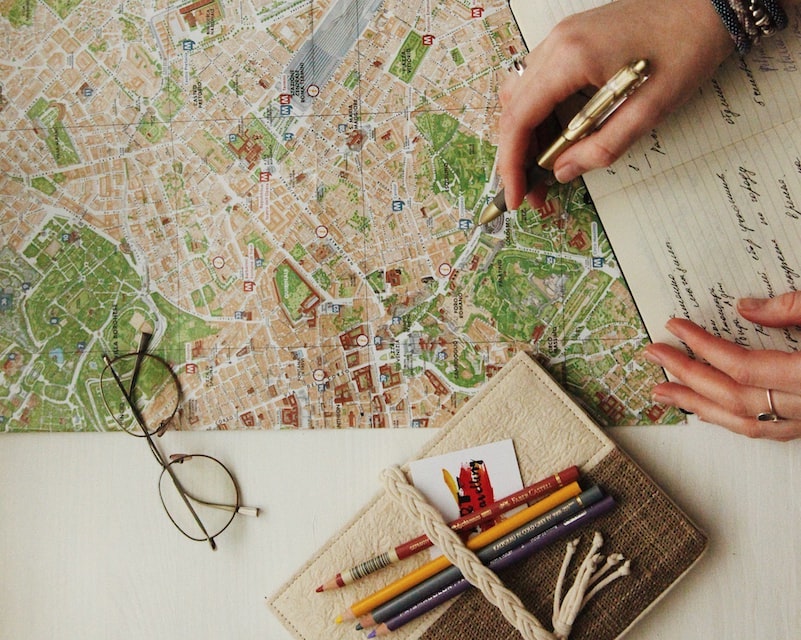 Our foundation is based on Eight key Core Values that each of us strive to live out daily.
CORE VALUES
COMPASSION
We listen to your needs to make sure that we understand your goals,
plans, and dreams, and then do what is in your best interest.
COMMITMENT
We fulfill our commitments to our clients and the real estate
community. We do not give up and we believe in finishing what is started.
COURAGE
We stand by our decisions and our clients to make sure they
get what they need and deserve.
COMPETENCE
We continue to learn and improve our skills in an ever-changing
real estate market, remaining competent and maintaining the highest
level of service.
COMMUNICATION
We encourage questions and regularly communicate with our
clients and other parties, making sure that everyone is informed
and up-to-date
COOPERATION
As a team, we achieve more in less time. We cooperate
with each other and outside agents to achieve successful
sales transactions with fully satisfied clients.
CONVICTION
We do the right thing—the first time and every time.
CONTRIBUTION
We give back.
---
We are looking for hardworking, professional, competitive agents and offer the following to our growing team.
Agent Tools
Website with custom profile
Database Management
Transaction Tracking and Measuring Software
Marketing
Accountability
Office Space
Mentors
It's no secret that new agents sometimes need help getting started. If you are new, we pair you with experienced agents who will help you through your first few transactions so that you are not alone. Having a mentor to call will greatly improve your confidence and ability to succeed quickly.
Are you an experienced agent looking for additional income potential? You may qualify to become one of our certified mentors.
Business Planning
Every great agent has a written business plan and we want to help you plan and succeed in your business. Through our business planning process we will help you discover what you'll need to earn to support the lifestyle you want to live and then work backwards to develop a specific plan for you. There is no "one plan fits all" mentality here and we want to help you discover your passions and develop a plan to succeed in that passion.
Training
We have weekly, bi-weekly, and quarterly training to meet the changing needs of our agents. Training is available in person, on-demand via our Impact Success Academy, by phone, and one-to-one. Our certified Coaches help you succeed!
Agent Marketing
Weekly marketing Materials for Social Media
Agent Websites Available
Listing Presentation
Buyer Presentation
Custom Marketing as needed
We provide you with weekly content that you can post every day to your social media feeds. We train you on how to succeed using social media and video to promote your career as a successful real estate agent.
We also provide a branding package for each new agent who joins IMPACT Properties to help you grow your business quickly. New agents are also provided with an IMPACT Properties Listing Presentation so you can go on appointments with confidence and serve your Sellers well.
Impact Success Academy
We have an entire suite of training programs online at www.impactsuccessacademy.com where you can access our growing library of training materials and courses.
Simple Commission Structure
4% Off Top for Admin Fee
Agents paid ta their individual Commission Split on All Transactions
Splits vary according to annual production
Office Fees
California
$100 per month to cover E&O & Tech
Tennessee
$50 per month to cover Tech (Agents pay own E&O Policies directly to Insurance Carrier)
---
What we are looking for
Coachable agents who want to make Real Estate a Full-Time Career
Agents that have closed 4-6 Transactions greatly benefit from our systems and structures
Agents who want to become Top Producers
Motivated Agents
Membership(s) at the Local Association of Realtors is required
Attend Weekly Meetings & Sales Training
Willingness to go beyond Comfort Zone
Ability to invest their time, talents, and financial resources in their career
Locations
California
Placentia/Yorba Linda
Santa Fe Springs/La Mirada
Affiliate Office – Vacaville
Affiliate Office – Palm Desert
Tennessee
Alabama
Memberships
National Association of Realtors
California Association of Realtors
Pacific West Association of Realtors
Downey Association of Realtors
Yorba Linda Chamber of Commerce
Placentia Chamber of Commerce
Santa Fe Springs Chamber of Commerce
BBB
Tennessee Association of Realtors
Williamson County Association of Realtors
Greater Nashville Association of Realtors
Online Community
We have a Facebook group where we communicate and share ideas with each other. (I don't know that this belongs under Office Fees…)
Specialties
Single Family Homes
Condos
Apartments
Distressed
Commercial Tenant Representation
Commercial Sales (Multi-family, Industrial, Retail, Land)
Non-Profit Asset Liquidation
Investor Transactions
Wholesale Opportunities
Buyers and Sellers
We DO NOT engage in Property Management
---
Hiring Process
Minimum of two interviews where both parties get to ask questions to make sure we are a good fit for each other.
Two online personality assessments
Full review of Agent's reviews
Full screening of online profiles, including any criminal background issues found
We hire 1 out of 5 that we interview